(888) 778-5998
Info@GoodWishesScarves.org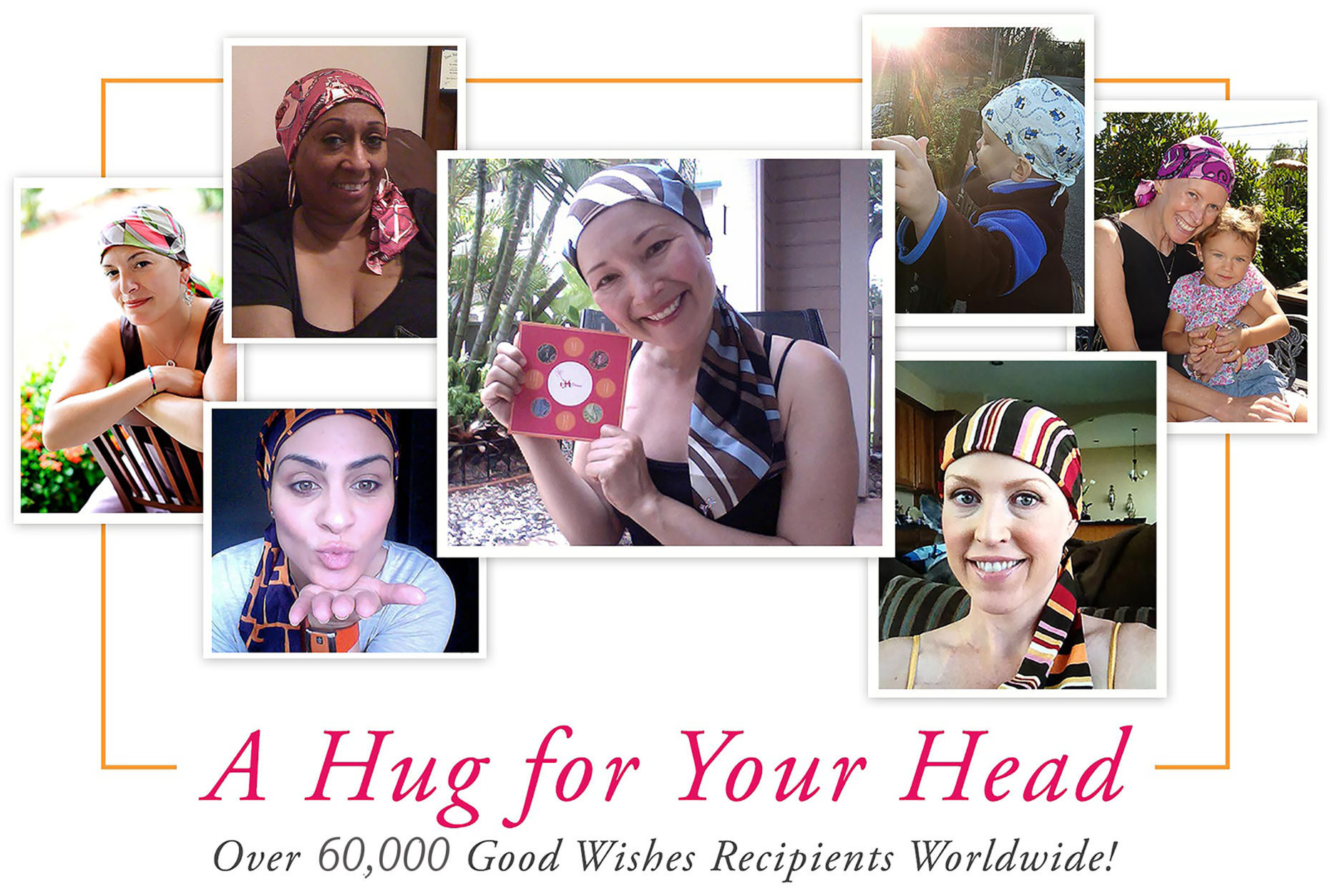 Our mission is simple: to provide free of charge, one beautiful It's a Wrap© or Good Wishes scarf to anyone experiencing the thinning or loss of hair as a result of illness or treatment. Our goal is to, in some small way, ease their journey, provide a small bit of comfort, and share the power of positive thinking and good wishes with these individuals on their path to healing and recovery.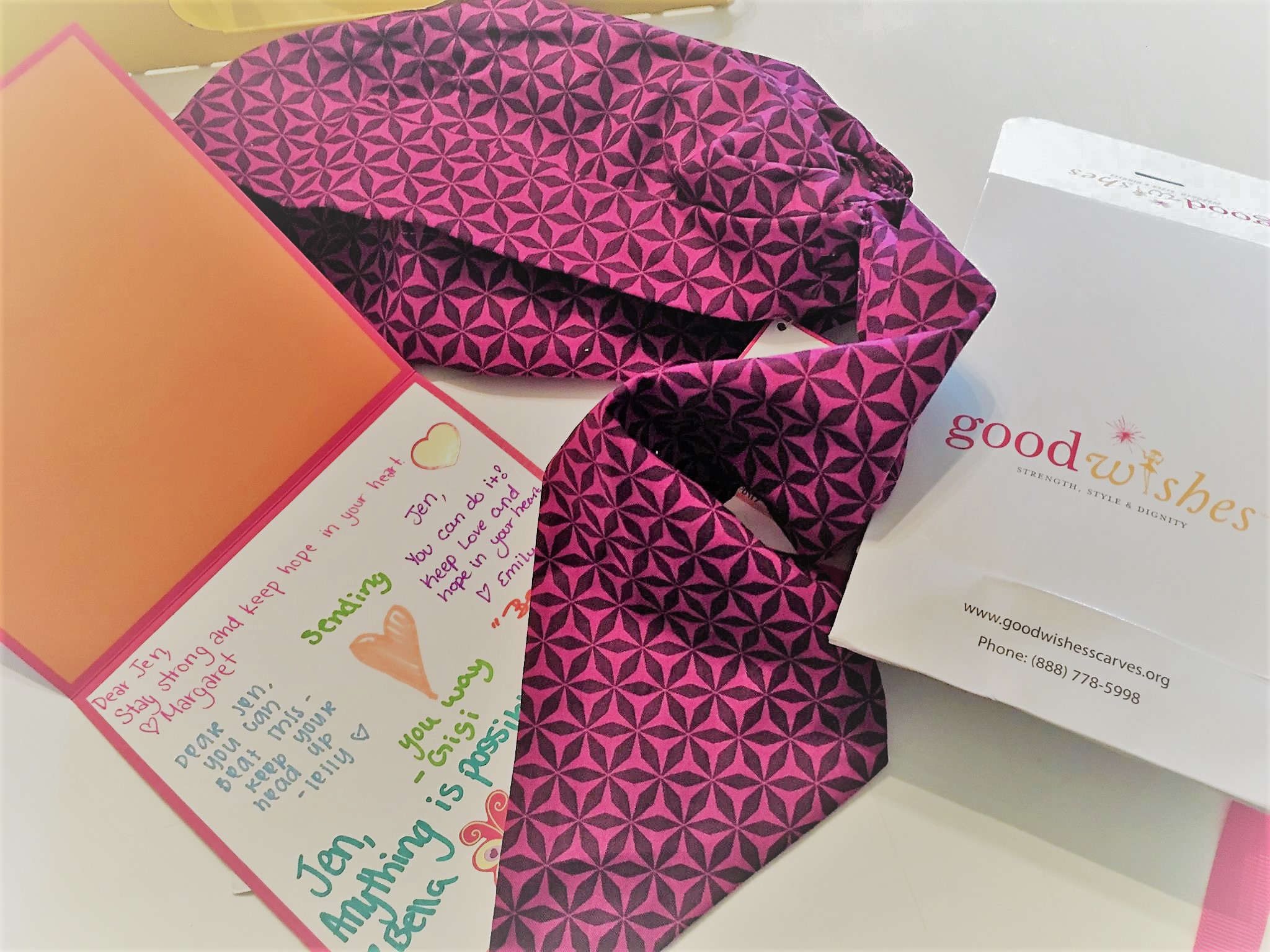 Our service is temporarily suspended until further notice. It has truly been an honor to provide a hug for your head!
Please check out our Resources Page for other types of support. We look forward to the day we get to serve you again.
Style Level:


Dignity Level:


Hug Level: