(888) 778-5998
Info@GoodWishesScarves.org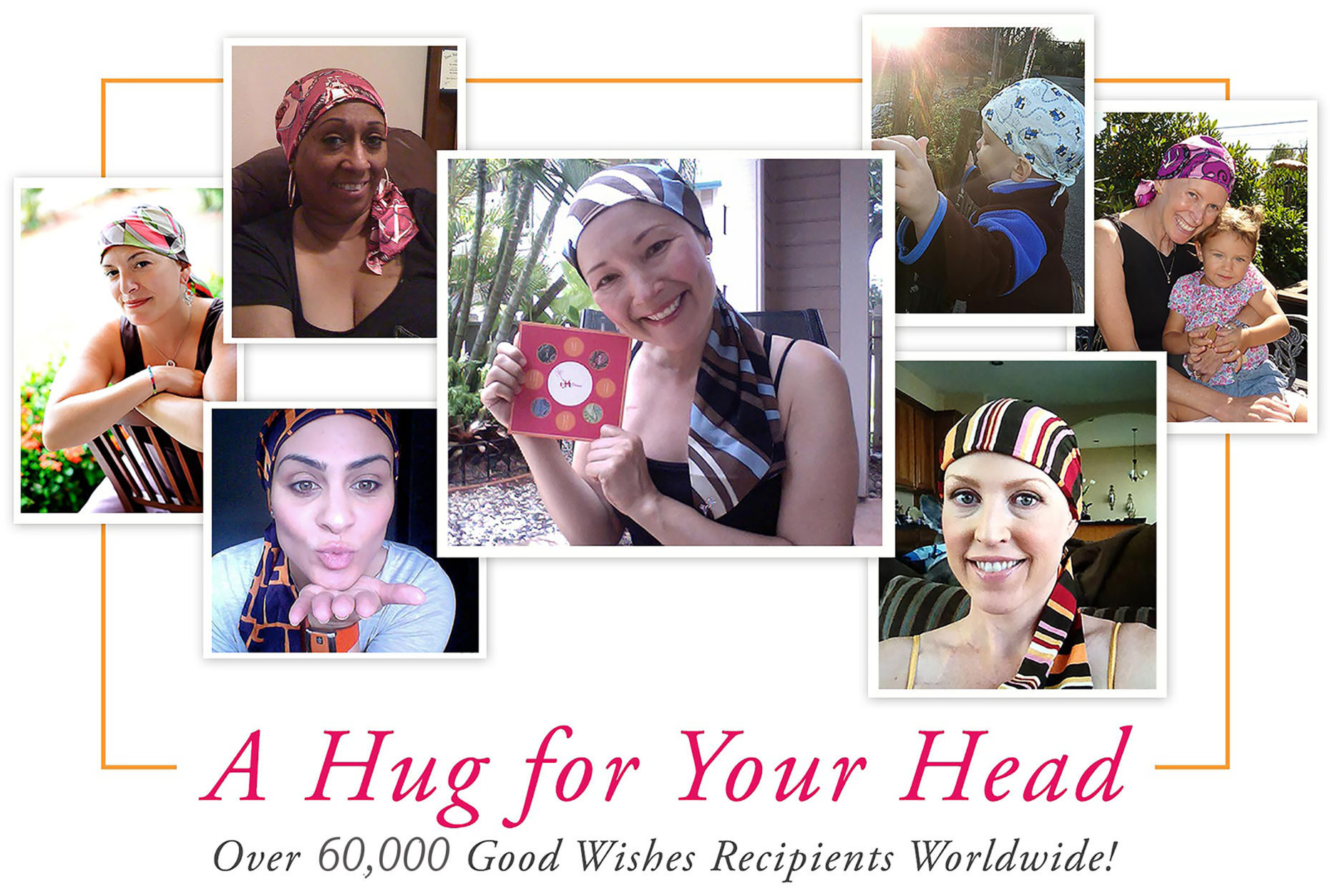 Our mission is simple: to provide free of charge, one beautiful It's a Wrap© or Good Wishes Scarf to anyone experiencing the thinning or loss of hair as a result of illness or treatment. Our goal is to in some small way ease their journey, provide a small bit of comfort and share the power of positive thinking and good wishes with these individuals on their path to healing and recovery.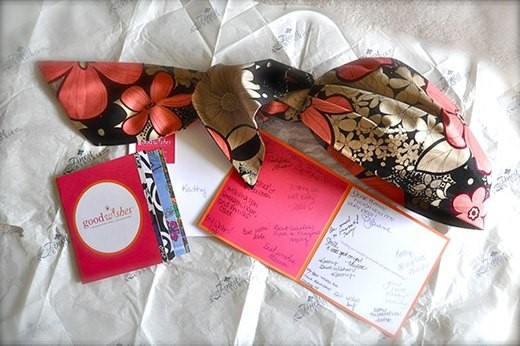 When possible, we ask people, or their friends and loved ones, to choose three or more fabrics that suit their taste and style and then contact us through our online request form, by phone (888-778-5998) or e-mail (info@goodwishesscarves.org). We then send a wrap or scarf in a fabric of their choosing directly to these individuals along with the support and Good Wishes of all of our staff! If someone does not have access to the internet, we are more than happy to talk with them about their pattern and color preferences to select something beautiful for them.
Shipping may take 4-6 weeks depending upon stock and demand. International requests will need to pay shipping costs only.
Style Level:


Dignity Level:


Hug Level: